Search results
Webinar: Access to Justice Webinars (SRLN/SCCLL 2015)
In February-March 2015, SRLN and the State County Courts Special Interest Section of the American Association of Law Libraries collaborated on a series of two webinars on Access to Justice. The first webinar describes areas for strategic partnering such a ...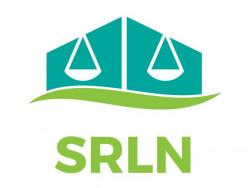 Weblink: Access to Justice Commissions (ABA 2015)
Access to Justice Commissions are collaborative entitites that bring together courts, the bar, civil legal aid providers, and other stakeholders in an effort to remove barriers to civil justice for low-income and disadvantaged people. Beginning with the f ...
Conference: NCSC E-courts 2016 Conference (Las Vegas 2016)
The next bi-annual NCSC E-courts Conference will take place December 8- 10, 2016, in Las Vegas, NV. For more information, please visit the NCSC event page: http://www.ncsc.org/Conferences-and-Events.aspx Saturday, December 12, 2015- 08:00 to Wednesday, De ...