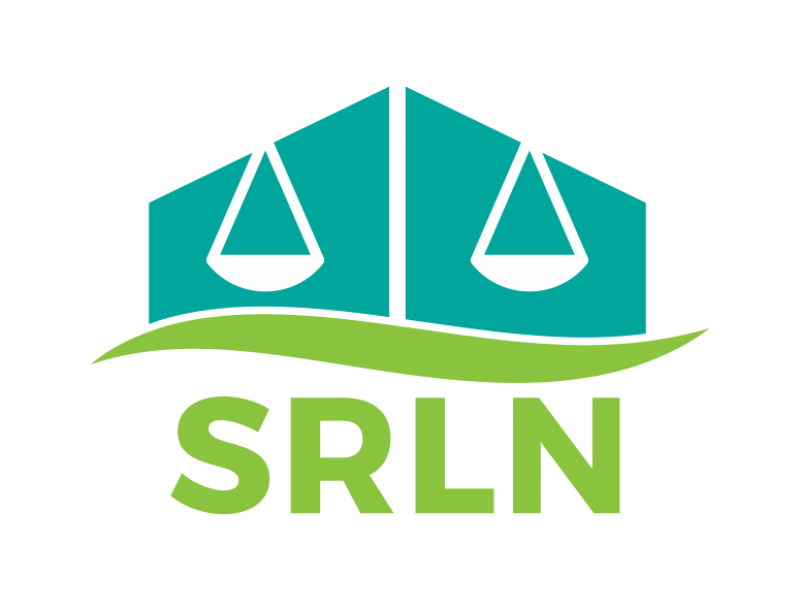 These champions of Access to Justice endorse the mission and work of SRLN. Affiliations listed are for identification purposes only. 
Sandra Ambrozy*
Non-Resident Fellow Civil Legal Justice at Urban Institute
Kresge Foundation (Ret.)
Helaine Barnett
Former Legal Services Corporation President
Chair of New York State Permanent Commission on Access to Justice
Martha Bergmark
Executive Director, Voices for Civil Justice
Lisa Dewey
DLA Piper LLP
Pro Bono Partner and Director of New Perimeter
Colleen Doremus*
Director of Institutional Investment Solutions at SunTrust Bank
Peter Edelman
Carmack Waterhouse Professor of Law and Public Policy, Georgetown Law Center
The Hon. Fern Fisher (Ret.)*
The Special Assistant for Social Justice Initiatives to the Dean of the Maurice A. Deane School of Law,
Former Deputy Chief Administrative Judge for New York City Courts and former Director of the New York State Courts Access to Justice Program
Alex Folger
Former Legal Services Corporation President
The Hon. Lisa Foster (Ret.)
Co-Director Fines and Fees Justice Center
Former Director of the Office for Access to Justice at the United States Department of Justice
Ken Frazier
Chairman of the Board and Chief Executive Officer of Merck & Co. Inc.
John Greacen**
Principle, Greacen Associates, LLC
Founding SRLN member
Jim Greiner
The Honorable S. William Green Professor of Public Law at Harvard Law School
Faculty Director, Access to Justice Lab
Bonnie Hough**
Principal Managing Attorney at Judicial Council of California
Founding SRLN member
Alan Jenkins
Professor of Practice at Harvard Law School
Sheldon Krantz
Partner (Ret.), DLA Piper LLP
Karen Lash
Director, Justice in Government Project, American University
Ellen Lawton
Co-Principal Investigator & Lead Research Scientist at National Center for Medical-Legal Partnership
Milken Institute School of Public Health, George Washington University
John G. Levi
Board Chair, Legal Services Corporation
Partner, Sidley Austin LLP
The Hon. Jonathan Lippman (Ret.)
Chief Judge New York State (Ret.)
Partner, Latham & Watkins LLP
Mary McClymont*
Senior Fellow, Georgetown Law Justice Lab
Former President and CEO, Public Welfare Foundation & Leader of the  Foundation's Civil Justice Reform Initiative
Martha Minow
300th Anniversary University Professor, Harvard Law School
Former dean, Harvard Law School
Former vice-chair, Legal Services Corporation
Co-chair, American Academy of Arts and Sciences Access to Justice Project
Cecilia Muñoz
Vice President, New America
Former Director, White House Domestic Policy Council
Paul Prettitore*
Senior Governance Specialist at the World Bank
Glenn Rawdon**
Program Counsel for Technology with the Legal Services Corporation
Founding SRLN member
Fred Rooney
Founder of the Incubator Movement
Tanina Rostain
Professor at Georgetown University Law Center
Eve Runyon
President and CEO, Pro Bono Institute
Rebecca Sandefur*
Professor at Arizona State University, Faculty Fellow American Bar Foundation, and Macarthur Genius recipient
James J. Sandman*
Distinguished Lecturer in Law, University of Pennsylvania Carey Law School
President Emeritus, Legal Services Corporation
Don Saunders
Senior Vice President, Policy, National Legal Aid & Defender Association
Fern Schair
Board Chair for Fordham Law School Feerick Center for Social Justice
David Stern
Executive Director, Equal Justice Works
Laurence H. Tribe
Carl M. Loeb University Professor and Professor of Constitutional Law Harvard Law School
Former Senior Counselor for Access to Justice, U.S. Justice Department
David Udell
Executive Director at National Center for Access to Justice
The Hon. Laurie Zelon (Ret.)**
Associate Justice of the California Courts of Appeal (Ret.)
Founding SRLN member
Jo-Ann Wallace
President and CEO of the National Legal Aid & Defender Association
* SRLN Leadership Team Member
** SRLN Founding Executive Committee