Statement: SRLN celebrates identity and belonging this Pride Month (SRLN 2021)
At the Self-Represented Litigation Network, we respect identity.
We honor identity and belonging in June by observing Pride Month in memory of the Stonewall Uprising in New York City on June 28, 1969 and in support of the LGBTQ+ rights movement. While our support for lesbian, gay, bisexual, transgender, and queer communities extends throughout the year, this month reminds us that not too long ago, and still today, being anything other than cis-heterosexual could exclude you from equal protection under the law. This month, we stand together with our LGBTQ+ colleagues, friends, & family members to celebrate our differences and deny hate.
Pride Month is a time to recognize LGBTQ+ voices and identities. For many in this country, being LGBTQ+ has become a normal part of our public experience, but in far too many places around the world, and even in our country, people suffer because their identity is punished, criminalized, or censored. Join us in continuing to cultivate love for our fellow humans by choosing to embrace LGBTQ+ people everywhere so that they may live openly and authentically without discrimination, harassment, or violence.
As civil justice professionals we recognize that the legal process is not yet inclusive, but our efforts to improve access to justice need not be so. As you work to provide legal help to your community, seek to empathize with those you interact with. Not all LGBTQ+ experiences are alike, and your compassion for those around you may impact others on their path of self-discovery.
- SRLN Team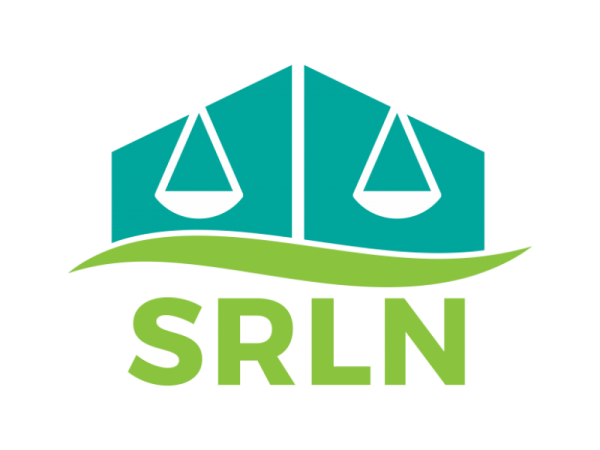 Learn about the inclusive Pride Flag designed by Daniel Quasar in 2018. This flag incorporates the trans and black & brown perspectives often not represented in the traditional flag.