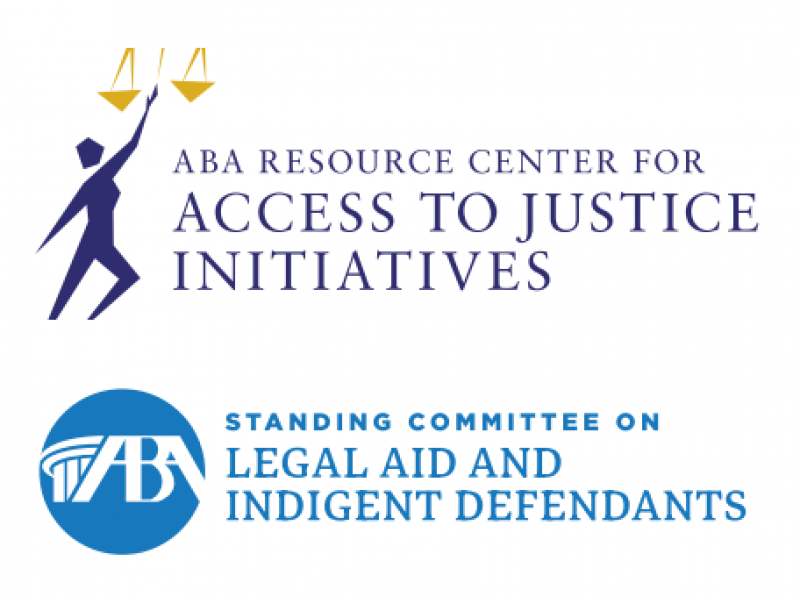 Report: Access to Justice Commissions: Increasing Effectiveness Through Adequate Staffing and Funding (Flynn 2018)
This report is intended to help access to justice commissions take advantage of the high visibility of the commission movement and the many successful commission initiatives across the country. By leveraging this general level of support into ongoing stability for an individual commission, commission members can develop a strong, stable infrastructure, with professional staff, allowing them to focus all their energy on the pursuit of their civil justice mission. This report can help support the development and expansion of access to justice commissions by centralizing information about how they are staffed and funded, providing examples and links, and encouraging the strategic use of resource development ideas. This information can be invaluable to anyone wishing to move their commission to the next level of accomplishment.
Findings:
Broad, active stakeholder involvement increases the impact of access to justice commissions.
Professional staff plays a key role in effective commissions.
The leadership of the Conference of Chief Justices, as well as individual chief justices, in expanding access to justice commissions around the country is invaluable.
The support of the legal aid community is extremely valuable for successful commissions.
Private philanthropy has strategically nurtured the expansion of commissions.
Small grants have a huge impact.
One-third of commissions are involved with fundraising for their operational expenses or special projects.
Coalitions working with commissions help ensure the success of special projects.
Creative approaches to developing ongoing resources to support commissions are emerging across the country.
Recommendations:
Be creative about potential funding sources.
Commissions should seek to have one full-time director be their minimum staffing level.
Share the information of this report.
Reach out to potential new supporters.
Recommended Citation: Mary Lavery Flynn, Access to Justice Commissions: Increasing Effectiveness Through Adequate Staffing and Funding (2018), https://www.abajournal.com/news/article/aba_releases_new_report_on_state... (last visited Jul 15, 2021).