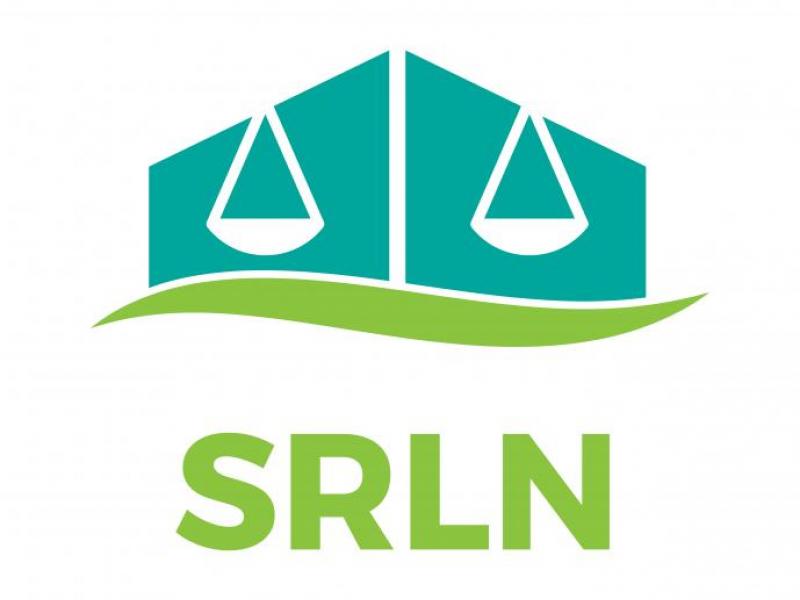 SRLN Brief: Appellate Self-Help (SRLN 2015)
Self-help resources in appellate courts, both at the state and federal level, are becoming increasingly common. While we do not have any numbers regarding the frequency of self represented litigant (SRL) appeals, we do know that there is a demand for appellate courts to devise resources and consider simplifying procedures in order to meet the SRL need. SRL innovation on the appellate level is largely managed by the appellate clerk of court, although the appellate bar has also developed some innovative programs.
Below, you will find links to a variety of states that have developed SRL specific resources. These resources vary from traditional handbooks to step-by-step briefing guides, simplified briefing, specialized self-help staff and unbundled pro bono services. SRLN is always eager to hear about new appellate developments, so please contact us at [email protected] to update or correct this information.
Simplified Briefing
Courts are increasingly exploring a simplified briefing process. A well-established example of what this might look like can be found at the United States Court of Appeals for the Fourth Circuit, which simplified its process in 1984. Please visit http://www.ca4.uscourts.gov/court-forms-fees/pro-se-forms to learn more about the Fourth Circuit SRL forms and simplified brief.
Self-Help Staff
The Colorado Courts staff a Pro Se Coordinator positon that assists appellate SRLs.
On-line Step-By-Step Briefing Guides
Alaska provides step-by-step forms and instructions for appeals to both the Supreme Court and the Superior Court. Those resources can be found at https://courts.alaska.gov/shc/appeals/appealsforms.htm.
Pro bono Support
Maricopa County in Arizona offers the Appellate Pro Bono Pilot Program in https://www.azcourts.gov/coa1/Resources/Representation-for-Indigent-Parties.
California offers a well-developed suite of forms, information and personalized assistance offered through Public Counsel. For more information please visit: http://www.courts.ca.gov/2148.htm. Also see Meehan Rasch. "A New Public Interest Appellate Model: Public Counsel's Court-Based Self-Help Clinic and Pro Bono "Triage" for Indigent Pro Se Civil Litigants on Appeal" Journal of Appellate Practice & Process 11 (2011). http://www.publiccounsel.org/publications?id=0141.
The Colorado Bar Association (CBA) hosts an Appellate Pro Bono Program that provides pro bono attorneys to represent indigent pro se litigants in civil cases pending before the Colorado Court of Appeals and the Colorado Supreme Court. For more information about this program visit: https://www.cobar.org/For-Members/Pro-Bono-Opportunities/Know-the-Rules (under Appellate Pro Bono Program section).
Minnesota State Bar has an appellate pro bono program with information at http://www.mnbar.org/members/committees-sections/msba-sections/appellate-practice-section#.VhhHWvlViko.
By Order dated May 22, 2012, the Montana Supreme Court established an Appellate Pro Bono Program (APBP or Program), which became effective July 1, 2012. The APBP is coordinated by the Montana Supreme Court's Pro Bono Coordinator (Coordinator) and the Court's Pro Se Law Clerk (PSLC) and information can be found at https://courts.mt.gov/Portals/189/cao/ct_services/probono/docs/APBPOverview.pdf.
The New York State Bar Association hosts a Pro Bono Appeals model with information at http://www.nysba.org/probonoappeals/, Assigned Counsel Program http://www.nycourts.gov/courts/ad4/clerk/AssignCoun/FAQ-AC-atty.html and the Rural Law Center Pro Bono Appeals Program at http://www.rurallawcenter.org/pg13.cfm.
New Jersey has an appellate pro bono program with information at https://njcourts.gov/attorneys/probono.html.
The Oregon State Bar hosts an Appellate Pro Bono Program with information at http://osbaps.blogspot.com/p/appellate-pro-bono-program.html
The State Bar of Texas has appellate pro bono programs in the Supreme Court and the First, Second, Third and Fourteenth Courts of Appeals http://tex-app.org/DrawOnePage.aspx?PageID=7.
Forms & Manuals
The Delaware Supreme Court offers forms here, https://courts.delaware.gov/forms/list.aspx?ag=Supreme%20Court&sec=Forms, and on-line information here, https://courts.delaware.gov/help/appeals/supremecitizensguide.aspx, designed to help the appellate SRL.
 In Florida, Representing Yourself on Appeal is prepared by individual members of The Florida Bar Appellate Practice Section, as a public service. It can be found at http://prose.flabarappellate.org/.
In Illinois, the Appellate Lawyers Association has a manual that can be found at https://applawyers.org/resources/Documents/Civil_Appeals_Guide_Revised_2019_01_10.pdf.
Kentucky has a handbook is designed to benefit attorneys and pro se litigants alike Kentucky Court of Appeals: Basic Appellate Practice (2010) at http://courts.ky.gov/resources/publicationsresources/Publications/P56BasicAppellatePracticeHandbook.pdf.
The Third Circuit Court of Appeals in Louisiana offers Louisiana: Pro Se Manual, available at https://la3circuit.org/documents/courtrules/Pro_Se_Manual.pdf.
Maryland offers a guide that walks non-lawyers through the appeals process including requirements for court filings, definitions and sample documents, Maryland Court of Special Appeals - A Guide for Self-Representation (May 2012), found at http://www.mdcourts.gov/cosappeals/pdfs/cosaguideselfrepresentation.pdf.
Massachusetts offers on-line information at http://www.mass.gov/courts/selfhelp/civil-appeals/, and sometimes partners with a walk-in pro bono clinic.
Maine offers some on-line information as well as a manual that can be found at http://www.courts.maine.gov/maine_courts/supreme/appeals.html.
New Jersey offers a variety of Pro Se Kits at http://www.judiciary.state.nj.us/prose/#appellatenjcourts.gov/forms/10559_muni_appeal_kit.pdf?c=x2a.
New York offers a variety of on-line resources to help the appellate SRL at http://www.nycourts.gov/courthelp/AfterCourt/appealsResources.shtml.
Nevada offers Self Help/Pro Se Appellate Forms http://nvcourts.gov/AOC/Templates/documents.aspx?folderID=10941.
Ohio offers a manual for SRL appeals to the Supreme Court at http://www.supremecourt.ohio.gov/publications/filingguide.pdf. Many of the intermediate appellate courts also provide resources for the appellate SRL.
South Carolina has prepared these questions and answers are designed in part to help non-lawyers prepare an appeal to the South Carolina Court of Appeals. They can be found at http://www.judicial.state.sc.us/appeals/faq.cfm.
In Tennessee, the Appellate Court Clerk`s Office has prepared an manual entitled Pro Se Litigants Filing Guide for the Appellate Courts of Tennessee. (March 2010) found at http://www.tsc.state.tn.us/sites/default/files/docs/prosefilingguide3-31-10.pdf.
Utah has a variety of pro se filing guides available at http://www.utcourts.gov/courts/appell/.
Wisconsin offers a manual that can be found at http://www.wicourts.gov/publications/guides/docs/proseappealsguide.pdf.