Results 1 - 4 of 4 for best practices, 2015
Search results
SRLN Brief: Plain Language Resources for 100% Access (SRLN 2015)
What is plain language? As described by the federal government on plainlanguage.gov, plain language is communication your audience can understand the first time they read or hear it. Plain language is recognized as an essential best practice in all access ...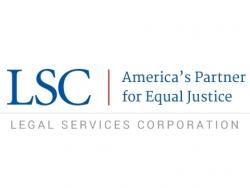 Report: Legal Services Technology Baselines (LSC 2015)
In April 2015, LSC released an updated version of its Baseline Technologies that Should Be in Place in a Legal Aid Office (aka "the Baselines"). best practices Technology United States LSCTechBaselines-2015.pdf Legal Services Corporation 2015 ...
SRLN Brief: Communications Resources (SRLN 2015)
A communications strategy, which is central to any project's success, not only charts communications with internal and external customers, but also serves as an important driver for the metrics collected to measure success. Voices for Civil Justice h ...