Results 1 - 10 of 14 for [2016-01-01T00:00:00Z TO 2017-01-01T00:00:00Z], [2016-04-01T00:00:00Z TO 2016-05-01T00:00:00Z]
Search results
SRL Interactive Court Forms By State (NCSC 2016)
Compiled with support from NCSC, find below the current list of States using SRL Interactive Court Forms: STATE INTERACTIVE FORMS SYSTEM Arizona https://www.superiorcourt.maricopa.gov/ezcourtforms/ ezcourtforms Arkansas https://courts.arkansas.gov/adminis ...
Trending Access to Justice Stories for the Week of 4/25 to 4/29
Can legal aid hotlines help people overcome the obstacles to justice? at.law.com/K2h6tP A look at the way courts are (or aren't) adjusting to legal tech changes in the UK via The Economist: http://econ.st/1LhvOex On the future of legal services for t ...
Week of 4/4 to 4/8
News this week: Thoughts For Federal Agencies and A2J Commissions Building on the White House LAIR Meeting via Richard Zorza: https://twitter.com/rzorza/status/716795921170706432 New Plain Language toolkit launches in Ontario: https://twitter.com/winkleri ...
SRLN 2016 Pre-Conference "Newbie" Orientation
At this year's Pre-Conference to the ABA/NLADA Equal Justice Conference, SRLN will be hosting an early morning coffee hour (7:30- 8:30). During this time, we will provide first time attendees: A brief history of the SRLN Survey of resources and oppor ...
Guide: Systems Grant Making Resource Guide (GEO 2016)
Guide for strategic grant making from Grant Makers for Effective Organizations (GEO). Solving today's pressing problems requires impacting the bigger picture — the systems we live and work in. Management Assistance Group and Grantmakers for Effective Orga ...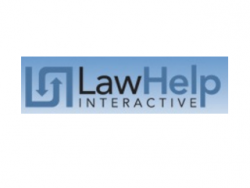 SRLN Brief: Examples of LHI Driven Partnerships (ProBonoNet 2016)
In addition to offering a platform for document assembly, the LHI project has been the catalyst to many significant court, legal aid and community partnerships. Below is a summary of just a few game changing partnerships. LHI also looks for access to just ...