Results 1 - 2 of 2 for Ethics Education, Alaska
Search results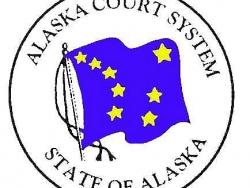 Poster: Alaska Pledge of Fairness
From Justice Dana Fabe's blog post at  http://proceduralfairnessblog.org/2013/07/08/alaskans-receive-courts-ple.... ALASKANS RECEIVE COURT'S "PLEDGE OF FAIRNESS" Guest Post by Chief Justice Dana Fabe, Alaska Supreme Court As jurists, we know that fai ...
Video: Re-Imagining Family Law Procedures (Alaska 2016)
Video featuring the Honorable Vanessa White, Judge of the Superior Court at Palmer Alaska, and Stacey Marz, Director of the Alaska Court System's Self-Help Services. Re-Imagining Family Law Procedures See related story. ERP Alaska Simplification Judg ...