Results 1 - 5 of 5 for Research, Washington
Search results
Survey: Washington LawHelp User Survey (WA LawHelp 2015)
This is an example of a survey for online legal services users from Washington LawHelp in Washington State. The Washington LawHelp website provides a link to this survey on every webpage of their site-- the accessibility of the survey link increases user  ...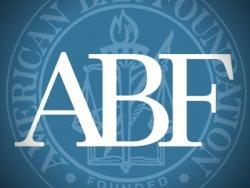 Limited Licensed Legal Technician Program (News 2017)
The Washington State Supreme Court and the Washington State Bar Association created an innovative program to expand the provision of legal services. Limited Licensed Legal Technicians (LLLTs) represent a new legal role that builds on the capabilities of t ...