Results 1 - 4 of 4 for Reports, Evaluations, Best Practices, Surveys, Presentations
Search results
Presentation: Current Research on SRLs (SRLN 2014)
Update on research on Self-Represented Litigants presented at the NACM 2014 Mid-Year Conference, which can be viewed at  http://nacmconference.org/wp-content/uploads/2014/01/SRL-Slides.pdf, and then an update on that research at the May 2014 Equal Justice ...
National Association for Court Management 2020 Midyear Conference
The National Association for Court Management (NACM) is committed to providing innovative, engaging and emerging trends at its Midyear and Annual Conferences, typically held in February and July, respectively. Tuesday, February 11, 2020- 9:00am to Thursda ...
Webinar: Why Plain Language Works (Dyer 2018)
Webinar link:  Why Plain Language Works, August 2018 Webinar by Charles Dyer In this one-hour webinar prepared for the SRLN Forms and Technology Working Group,  Charles Dyer, JD, MLS, discusses the cognitive science, including neuroscience, cognitive psyc ...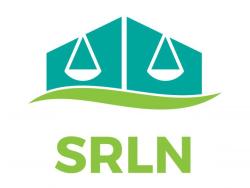 Research: Judge- SRL Communications Research (SRLN 2007)
Through funding from the State Justice Institute, the California Administrative Office of the Courts, and the Maryland Judiciary, the Self-Represented Litigation Network conducted two research projects this year (2006-2007). These projects are: 1) Courtro ...