Results 1 - 10 of 65 for Self-Represented Litigation Network
Search results
Webinar: Self Represented Litigant Technology (SRLN 2006)
This webinar reviews early models by a variety of court and legal aid programs using technology to improve services to self-represented litigants. It was hosted by SRLN and presented by Allison McDermott, Kate Bladow and Dan Rieken of Pro Bono Net on Apri ...
Webinar: Community Partnerships and Collaborations (SRLN 2005)
This SRLN Webinar on building community partnerships and collaborations was presented by Tina Rasnow, Senior Attorney and Coordinator of the Ventura County Self-Help Legal Access Center. The webinar presentation and supplemental materials can be downloade ...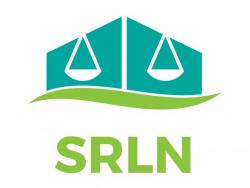 Report: Public Libraries and Access to Justice (SRLN 2010)
These are the materials from a conference held in January 2010 on Public Libraries and Access to Justice. The full set of conference materials can be accessed here. best practices Public Libraries United States Jan 2010 Austin Conf.pdf Self-Represented Li ...
Webinar: Access to Justice Webinars (SRLN/SCCLL 2015)
In February-March 2015, SRLN and the State County Courts Special Interest Section of the American Association of Law Libraries collaborated on a series of two webinars on Access to Justice. The first webinar describes areas for strategic partnering such a ...