Results 1 - 10 of 72 for 2015
Search results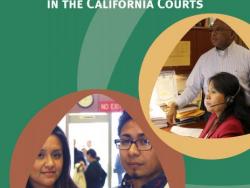 Weblinks: Technology Resources (SRLN 2015)
The following is a list of organizations geared toward technology/IT support in the non-profit and legal aid space. Inclusion does not reflect endorsement. Idealware Idealware, a 501(c)(3) nonprofit, provides thoroughly researched, impartial and accessibl ...
SRLN Brief: Research & Data Resources (SRLN 2015)
In addition to the resources highlighted on srln.org, be sure to check the following sites, which house important research, data, reports and evaluations that impact access to justice for the self-represented litigant. The American Bar Association's ...
SRLN Brief: LHI Document Assembly (SRLN 2015)
LawHelp Interactive  was developed to make implementing document assembly initiatives easier and less costly for legal aid organizations as well as pro bono and court-based access-to-justice programs. Participating programs use  HotDocs Corporation's ...
Evaluation: Michigan Legal Help Evaluation Report (Michigan 2015)
Executive Summary The Michigan Legal Help Program (MLHP) consists of two components: an interactive statewide website and affiliated Self-Help Centers that provide legal information assistance to individuals representing themselves in simple civil legal m ...
SRLN Brief: Incubators- Changing the Practice of Law (SRLN 2015)
In recent years, many law schools have started post-graduate training and support "incubator" programs designed to help recent graduates or new attorneys start their own firms. Incubators meet two important access to justice initiatives: they facilitate a ...