Results 31 - 40 of 111 for Reports, Evaluations, Best Practices, Surveys
Search results
Technology, Access to Justice, and the Rule of Law (Report 2019)
The Law Society represents, promotes, and supports solicitors, publicising their unique role in providing legal advice, ensuring justice for all and upholding the rule of law. Innovation and technology are playing a critical role in ensuring everyone has ...
Best Practices: Best Practices in E-Filing (LSC & SRLN 2013)
This document, the preparation of which was funded by the Legal Services Corporation through a grant to Central Minnesota Legal Services, was developed in close collaboration with SRLN. It explores a variety of principles and practices in areas from fee w ...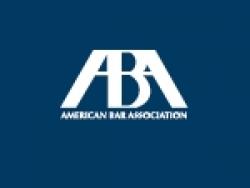 Report: Standards for Language Access in Court (ABA 2012)
A project of the Standing Committee on Legal Aid and Indigent Defendants, the Standards for Language Access in the Courts (2012)  (available here) offers standards and extensive commentary to provide guidance to courts in designing, implementing, and enfo ...