Results 41 - 50 of 314 for United States
Search results
Meeting: 2016 ABA Annual Meeting (San Francisco 2016)
The 2016 ABA Annual Meeting will take place in San Francisco, CA, on August 4- 9, 2016. For more information, please see the ABA's event page: http://shop.americanbar.org/ebus/ABAEventsCalendar/EventDetails.aspx?pro... Thursday, August 4, 2016- 08:00 ...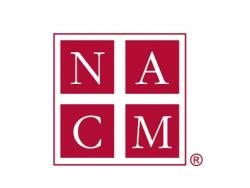 Conference: 2017 NACM Midyear Conference (Portland 2017)
The 2017 NACM Midyear conference will be held February 5-7, 2017, in Portland, Oregon. For more information, please see the NACM event page: https://www.nacmnet.org/conferences/index.html Sunday, February 5, 2017- 08:45 to Tuesday, February 7, 2017- 17:45 ...
Webinar: Standardized Forms and Instructions (Rawdon 2006)
This SRLN Webinar from February 15, 2006, discusses the importance and logistics of providing standardized forms and instructions. It was presented by Glenn Rawdon, Senior Legal Council for Technology at the Legal Services Corporation, Harry Jacobs from t ...