Results 41 - 50 of 113 for Reports, Evaluations, Best Practices, Surveys
Search results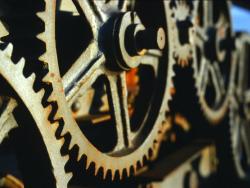 Report: Navigator Snapshot Report (New York 2014)
From the Executive Summary THE NEW YORK STATE COURT NAVIGATOR PROGRAM was begun in March 2014 following Chief Judge Jonathan Lippman's announcement of the program in his February 2014 State of the Judiciary address. The Navigator Program was created by th ...
Report: NCSC Judicial Conduct Reporter (Gray 2014)
This issue of the Judicial Conduct Reporter includes an indepth look at how states are addressing the ethics issues posed by self-represented litigants, including a review of case law and Judicial Code of Ethics 2.2. 2.2 Judges Reports Judicial Ethics Uni ...