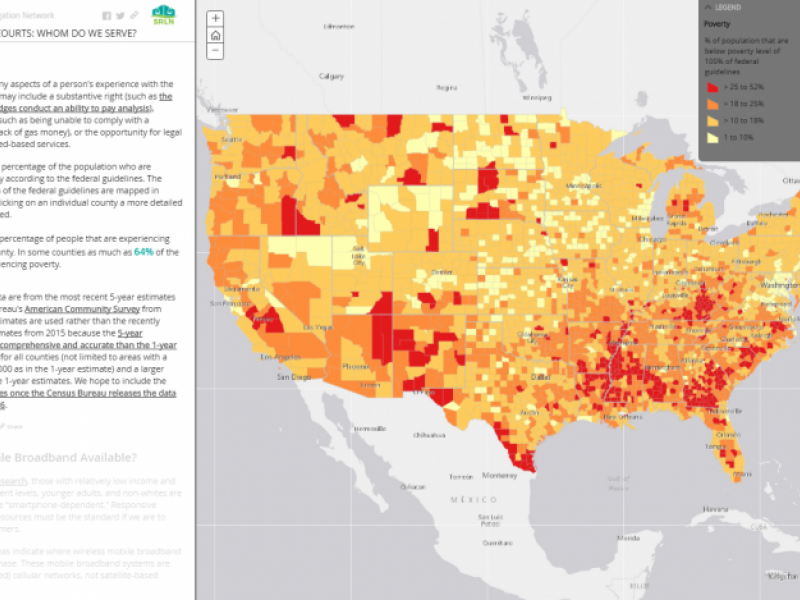 Resource: America's Civil Courts: Whom Do We Serve? (SRLN 2023)
America's Civil Courts: Whom Do We Serve? is a geospatial story map produced by the Self-Represented Litigation Network to better understand local needs.
Consumer-oriented solutions require a deep and accurate understanding of the people being served and where they are located. Each county is different, with unique needs, resources and service networks. The SRLN has identified the following publically available data sets that could be used to predict the prevalence of various legal problems, identify high value collaborations, evaluate responsiveness of providers, help planners respond to spikes, trends and crises and evaluate over time the impact of various interventions. These data include population density; breakdown of various age groups; high school graduates; rentals; vehicle access; active duty in the armed forces; veterans; racial diversity; foreign-born; language spoken at home; poverty at a variety of levels, as well as a breakdown of children versus adult in each of those poverty categories; availability and actual subscription by county of mobile and wired broadband, as well as download speeds.
Here is a shortened link: https://arcg.is/0nPXab