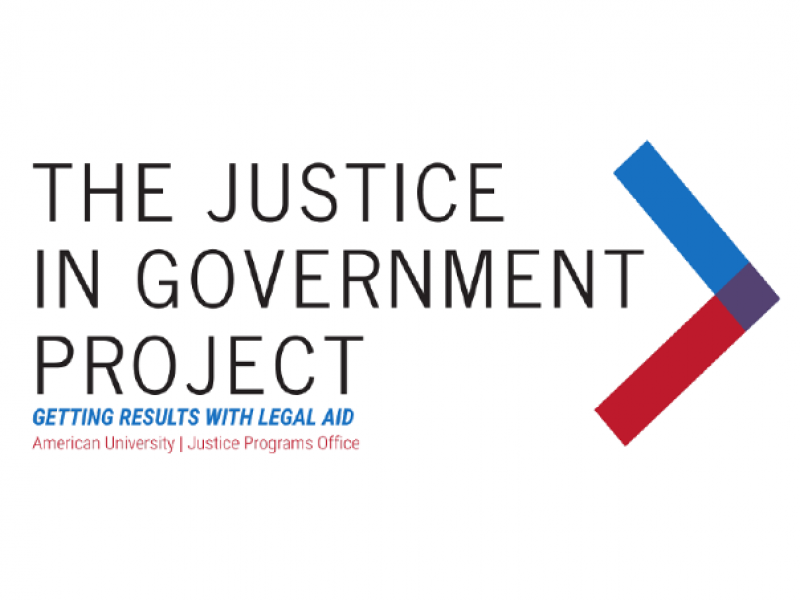 Study: AmeriCorps Court-Based Navigator Programs (Justice in Government Project 2020)
The Justice in Government Project (JGP) at American University, with support from Pew Charitable Trusts, seeks to support funding for legal aid and improve initiatives that address the access to justice gap.
The JGP's Civil Legal System Modernization work is producing a series of case studies on use of technology, navigators, and federal (but state administered) block and formula funds to improve delivery of civil legal help. The AmeriCorps Court-Based Navigator Programs  "case study" focuses on on AmeriCorps-funded JusticeCorps programs in Illinois and California.
For more information about the project, visit the Justice in Government Project website. In addition to this series, the JGP has developed a Toolkit to help government policymakers, grant administrators, legal profession leaders, social service providers, and legal aid and other advocates improve the quality and efficiency of government programs, increase access to justice, and achieve policy outcomes and priorities.