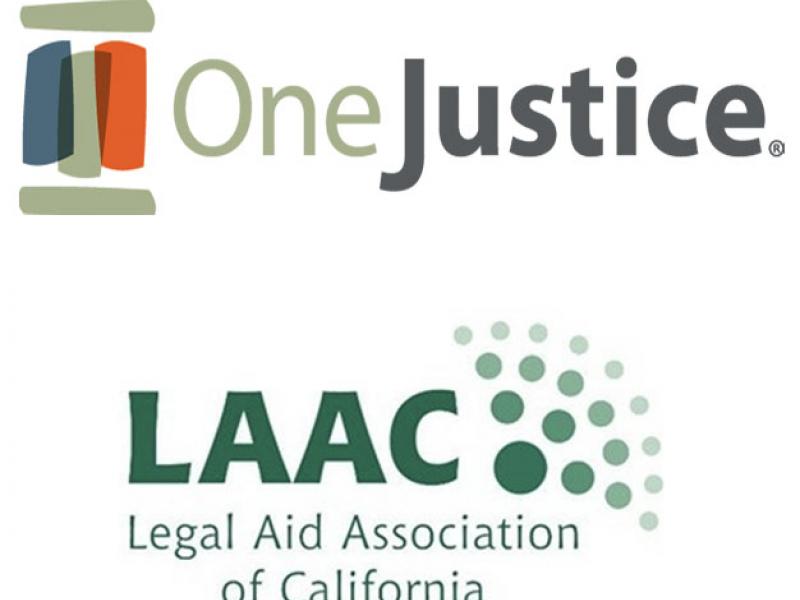 Report: Social Work Practices in California Legal Aid Organizations (OneJustice and The Legal Aid Association of California 2021)
This report seeks to illuminate one particular aspect of the legal aid landscape: the confluence of social work services and civil legal services, which can often be siloed into separate and fragmented service delivery systems. The idea of removing the boundary between the two fields, and housing both within a legal aid office, is often synonymous with conceptions of developing holistic and client-centered services. Having access to both social and legal services in the same place can be an empowering experience for clients, giving them the tools they need not only to resolve their legal issues, but also the mutually constitutive non-legal issues they face. This also provides a benefit to the organization as well as legal advocates by allowing advocates to focus on the legal matters and for clients to make progress and reach positive outcomes through the organization's services.
This survey of social work practices in California legal aid programs has two primary objectives:
Mapping social work practices: To measure the number of organizations in the CA legal aid sector that integrate social work.
Models of social work practice: To gather information about the characteristics of social work practices in CA legal aid programs, including how these programs are designed, funded, staffed, and delivered
To meet these objectives, the study comprised (i) an online survey of CA legal aid programs and (ii) case studies of social work practices.
Key Findings:
26% of all programs in the CA legal aid sector have a social work practice.
Of programs without social work practices, 83% said that they would "possibly" or "likely" start a social work practice in the future. The most common reason for not having one yet was uncertainty around funding the program (94%).
Social workers provide an array of services, most commonly including information, education, and system navigation (93%), along with referrals to other service providers (100%).
Housing and homelessness (73%) is the most common legal practice area supported by social workers, followed by education (47%); immigration (47%); family (40%), children, youth, and juvenile (40%).
The majority (86%) of programs house their social workers under attorney-client privilege.
Most (73%) connect clients to a social worker on a case-by-case basis.
The ratio of the number of attorneys/advocates per social worker averaged 8:1.
State and local government grants are a major (87%) source of funding.
Recommended Citation: OneJustice and The Legal Aid Association of California, "Social Work Practices in California Legal Aid Organizations" (2021), https://laaconline.egnyte.com/dl/vINpnEm9Aa/? (last visited Jul 16, 2021).