Results 1 - 10 of 13 for Funding
Search results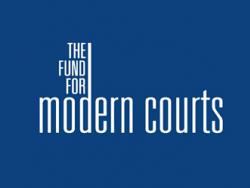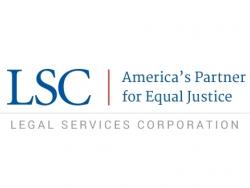 Resource: Technology Initiative Grants (LSC 2015)
Since 2000, when Congress first appropriated special funds for the Technology Initiative Grants (TIG) program, the Legal Services Corporation (LSC) has been a leader in the development and use of technology to more effectively meet the legal needs of low- ...
Resource: Pro Bono Innovation Fund (LSC 2015)
In March 2011, the LSC Board of Directors formed the Pro Bono Task Force to address the current crisis in legal services, where at least 50 percent of eligible low-income individuals seeking help from our grantees are turned away due to insufficient resou ...
Website: ABA's Civil Legal Aid Funding Inventory (ABA 2015)
The American Bar Association's Resource Center for Access to Justice Initiatives  chronicles various civil legal aid funding streams including but not limited to legal services, IOLTA, legislative, philanthropic and aother funding sources. Funding Un ...
SRLN Brief: Funding (SRLN 2015)
Funding for SRL services comes from a variety of sources, including: state and local government appropriations; federal funding including  VAWA  for cases involving domestic violence,  Title IV-D funds  for cases involving child support, and a number of o ...
Guide: Systems Grant Making Resource Guide (GEO 2016)
Guide for strategic grant making from Grant Makers for Effective Organizations (GEO). Solving today's pressing problems requires impacting the bigger picture — the systems we live and work in. Management Assistance Group and Grantmakers for Effective Orga ...