Results 1 - 10 of 22 for Map Gallery
Search results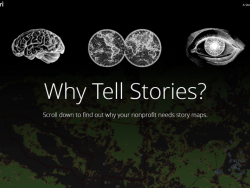 Resource: Why Tell Stories? (Esri 2018)
Find out how stories affect the brain, the power of visuals, and the appeal of maps with this story map on how nonprofits can benefit from story maps. A must read! Takes five minutes and 43 seconds. ➠  Why Tell Stories?        About Cartography ...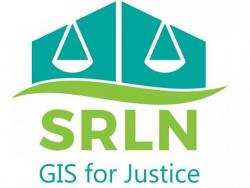 Katherine Alteneder
With a deep background in designing and implementing access to justice initiatives for legal aid, the courts and private practice, Katherine's philosophy throughout her career has been to build common sense, consumer oriented solutions by learning, innova ...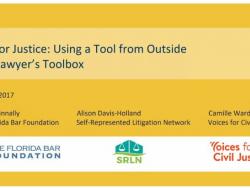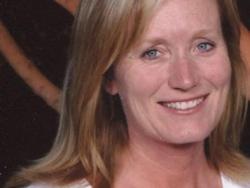 Suzanne Wade
Suzanne Wade has been part of the SRLN Geographic Information Systems (GIS) team since July 2017.  She is a GIS Specialist whose interest in mapping began with her job as a Helicopter Instructor Pilot for the US Army. After serving in the military, she ob ...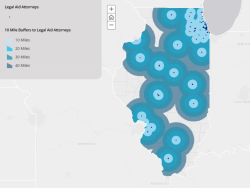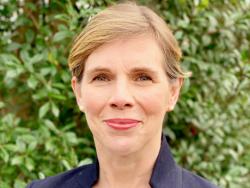 Alison Davis-Holland
Alison Davis-Holland is the Cartography and Story Maps Lead for the Self-Represented Litigation Network (SRLN). She is a veteran cartographer and geographer with over 20 years of experience using geographic information systems (GIS) technology and maps to ...