Results 1 - 10 of 35 for Working Groups
Search results
Weblink: Attorney Ethics When Interacting with an SRL (ABA 2015)
This web page is an inventory of state ethics opinions on the ethical duties of an attorney when interacting with a self-represented litigant (SRL). It is maintained by the Standing Committee on the Delivery of Legal Services and is available at  http://w ...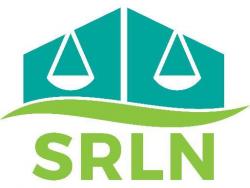 Article: Liberty, Justice, and Legal Automata (Lauritsen 2013)
This article, by Mark Lauritsen @marclauritsen, expands on the analysis begun by the author in a computer science journal piece called Are We Free To Code The Law? The focus there was whether interactive online services for legal self-helpers can be prohi ...
SRLN Brief: Funding (SRLN 2015)
Funding for SRL services comes from a variety of sources, including: state and local government appropriations; federal funding including  VAWA  for cases involving domestic violence,  Title IV-D funds  for cases involving child support, and a number of o ...
Guide: Systems Grant Making Resource Guide (GEO 2016)
Guide for strategic grant making from Grant Makers for Effective Organizations (GEO). Solving today's pressing problems requires impacting the bigger picture — the systems we live and work in. Management Assistance Group and Grantmakers for Effective Orga ...