Results 1 - 10 of 78 for Forms & Technology
Search results
Report: A Guidebook for Electronic Court Filing (Clarke 1998)
This guidebook, published by the National Center for State Courts, takes a comprehensive look at e-filing in the courts. Topics discussed include: court rules, workflow, management & policy issues, the technology infastructure, budget planning, sample ...
Weblinks: Technology Resources (SRLN 2015)
The following is a list of organizations geared toward technology/IT support in the non-profit and legal aid space. Inclusion does not reflect endorsement. Idealware Idealware, a 501(c)(3) nonprofit, provides thoroughly researched, impartial and accessibl ...
SRLN Brief: LHI Document Assembly (SRLN 2015)
LawHelp Interactive  was developed to make implementing document assembly initiatives easier and less costly for legal aid organizations as well as pro bono and court-based access-to-justice programs. Participating programs use  HotDocs Corporation's ...
Evaluation: Michigan Legal Help Evaluation Report (Michigan 2015)
Executive Summary The Michigan Legal Help Program (MLHP) consists of two components: an interactive statewide website and affiliated Self-Help Centers that provide legal information assistance to individuals representing themselves in simple civil legal m ...
Webinar: Standardized Forms and Instructions (Rawdon 2006)
This SRLN Webinar from February 15, 2006, discusses the importance and logistics of providing standardized forms and instructions. It was presented by Glenn Rawdon, Senior Legal Council for Technology at the Legal Services Corporation, Harry Jacobs from t ...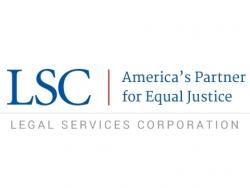 Report: Legal Services Technology Baselines (LSC 2015)
In April 2015, LSC released an updated version of its Baseline Technologies that Should Be in Place in a Legal Aid Office (aka "the Baselines"). best practices Technology United States LSCTechBaselines-2015.pdf Legal Services Corporation 2015 ...