Results 1 - 10 of 11 for 2011
Search results
Presentation: LSC Board Briefing: Technology, Collaboration and Innovation Opportunities (Bravi, Hough, O'Brien, Paul, Zorza 2011)
Briefing presented to the LSC Board in January 2011. Presenters: Scott Bravi, Chief Information Officer, Arnold and Porter Bonnie Hough, Managing Attorney, California Administrative Office of the Courts Mark O'Brien, Executive Director, Pro Bono Net ...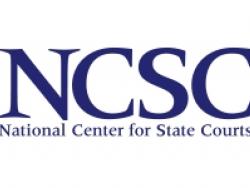 Report: Guide to the Translation of Legal Materials (NCSC 2011)
Prepared by the Consortium for Language Access in the Courts, Professional Issues Committee of the National Center for State Courts, this document is designed to help courts better understand the many considerations that go into document translation. The ...