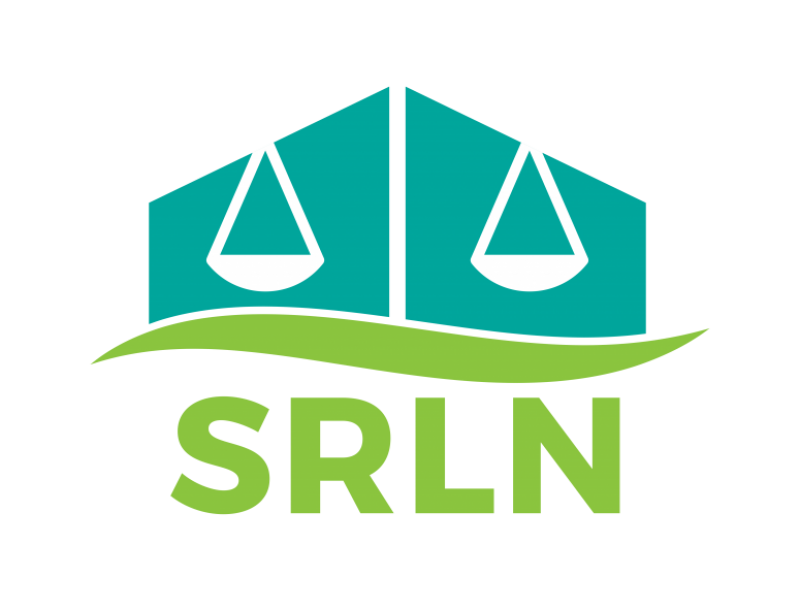 SRLN 2021 Forms Competition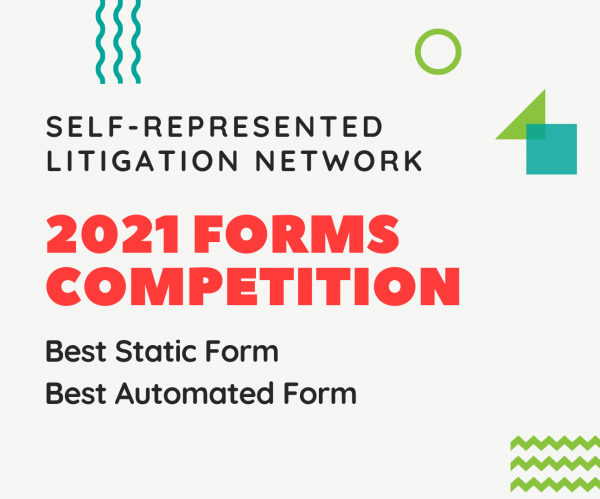 The Self-Represented Litigation Network is pleased to announce the 2021 Forms Competition!
In 2017 the SRLN Forms & Technology Working Group held its first ever Forms Competition. We had 31 submissions at the time and selected two winners - one for Static Forms and one for Automated Forms. See the SRLN 2017 Forms Competition page for more details. We were thrilled by the interest and excited to host the competition once again.
Many of you have endeavored to put up remote services for your communities and forms are foundational to that work.
Competition Categories
Best Static Form - stand alone forms, print or digital, that self-represented litigants can download and use.
Best Automated Form - forms produced from a type of guided interview, such as software like A2J Author, LawHelp Interactive, Guide & File, Documate, AfterPattern, and others.
The competition is limited to court, legal aid, non-profit or government organizations providing these forms to self-represented litigants.
Important Dates
Deadline to submit your entry: April 28, 2021 (see link to submission form below)
Winners will be announced at the May 12, 2021 SRLN Forms & Tech Working Group call (2:00pm - 3:00pm eastern)
Assessment Criteria
Judges will use the following components to assess submissions:
Comprehensibility - does the form deploy plain language? Does the form provide adequate information? Is its purpose clear? Are any accompanying instructions clear?
Design - is the form user friendly? Is the form navigable?
Accessibility - can the form be accessed by the intended audience?
Service Integration - how well does the form fit within an existing process?
Judges will consider the effectiveness of the form as it is accessed by a user –  this includes any accompanying instructions to static forms and the quality of automated interviews. The most important criteria is plain language comprehensibility.
For additional guidance, please refer to the Justice For All Initiative's Guidance material for Plain Language Forms (pg 28-29). 
Twenty years of experience have taught us that it is very difficult to deploy any innovation for court users without getting standardized forms in place. It has also taught us that the language and design of the forms are critical. Without such forms, self-help centers are only marginally useful, and judges cannot know what questions to ask. Standardized forms also create efficiencies for private and pro bono attorneys, allowing them to assist more easily, reduce their overhead and improve their profit margins. (pg. 28)
Rules
Only one submission per organization, regardless of which category you choose to compete in.
The form must be in use by self-represented litigants at the time of the competition.
Winner Awards
Winners will receive free admission to the next in-person SRLN Conference.
How to participate:
2021 SRLN Forms Competition Submission Form
Submit your entry by filling out the 2021 SRLN Forms Competition Submission Form linked above or use the QR Code below to be directed to the form.
See the attached PDF to view the submission requirements, but please submit your entry through the Submission Form.