Results 1 - 10 of 65 for Self-Represented Litigation Network
Search results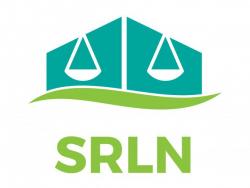 Tool: Tour Guide to Assess Courthouse for SRLs (SRLN 2008)
This Tour Guide is provided to allow either court employees or outside observers to look at a courthouse and court processes from the point of view of a self-represented litigant.  The Tour Guide can be used by judges or court staff, by volunteers, or by ...
Webinar: Self Represented Litigant Technology (SRLN 2006)
This webinar reviews early models by a variety of court and legal aid programs using technology to improve services to self-represented litigants. It was hosted by SRLN and presented by Allison McDermott, Kate Bladow and Dan Rieken of Pro Bono Net on Apri ...
Webinar: Community Partnerships and Collaborations (SRLN 2005)
This SRLN Webinar on building community partnerships and collaborations was presented by Tina Rasnow, Senior Attorney and Coordinator of the Ventura County Self-Help Legal Access Center. The webinar presentation and supplemental materials can be downloade ...
Weblinks: Technology Resources (SRLN 2015)
The following is a list of organizations geared toward technology/IT support in the non-profit and legal aid space. Inclusion does not reflect endorsement. Idealware Idealware, a 501(c)(3) nonprofit, provides thoroughly researched, impartial and accessibl ...