Results 1 - 10 of 32 for California, United States
Search results
Webinar: Pro Se/Self Help Program Management (SRLN 2006)
The following are the presentation and supplemental materials from the SRLN Webinar entitled "Pro Se Program Management" which was presented on March 22, 2006 by Susan Ledray, Pro Se Services Manager at the 4th Judicial District Court in Hennepi ...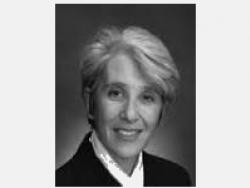 The Honorable Laurie Zelon
Justice Zelon has served as an associate justice of the California Court of Appeal since 2003. She was born in Durham, North Carolina. She received her B.A. degree in 1974 from Cornell University and her J.D. degree in 1977 from Harvard Law School. During ...
Meeting: 2016 ABA Annual Meeting (San Francisco 2016)
The 2016 ABA Annual Meeting will take place in San Francisco, CA, on August 4- 9, 2016. For more information, please see the ABA's event page: http://shop.americanbar.org/ebus/ABAEventsCalendar/EventDetails.aspx?pro... Thursday, August 4, 2016- 08:00 ...