Results 1 - 4 of 4 for Utah
Search results
Paper: Non-Lawyer Legal Assistance Roles (Clarke 2015)
The Utah Supreme Court has created a committee to study the possibility of creating a limited license legal technician- or something along those lines- in Utah. Their report is due out at the end of November. As part of the committee's work, Tom Clar ...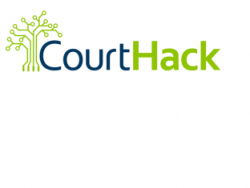 Conference: CourtHack (Utah 2016)
The brightest legal minds, technologists, entrepreneurs, and others driven by a need to improve the courts for their fellow Americans will form teams and compete in this epic, 30-hour hackathon. Technical, business and legal mentors from partners and spon ...