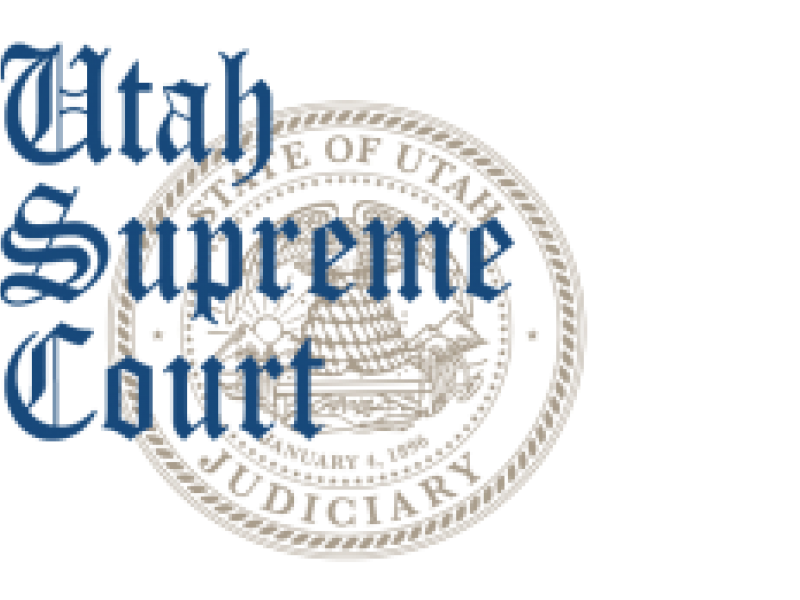 Report: Supreme Court Task Force to Examine Limited Legal Licensing (Utah 2015)
From the Introduction:
Probably most Utah communities are not that different from "Middle City, USA," a mid-size, mid-West community that was the location of the 2014 Community Needs and Services Study by the American Bar Association. 1) In a random sampling of adults in Middle City, 66% of the respondents had experienced an average of 3.3 "civil justice situations" 2) in the previous 18 months, almost half of which resulted in "a significant negative consequence." Yet respondents identified only 9% of the situations as "legal" and another 4% as "criminal." In other words, many may not have recognized recourse to the courts as an option.
About 16% of the people facing a civil justice situation did nothing; 46% relied on self-help; and 23% relied on the help of family or friends. Only 22% used the assistance of a lawyer or other professional. Somewhat surprisingly, 21% of the situations were described as "properly dealt with within the family or community." In other words, to a substantial minority, using an outside third party to seek a legal remedy seemed inappropriate.
Forty-six percent relied on self-help. That is, as well as we can estimate, about the percentage of self-represented parties in select types of litigation in the Utah district court, and the imbalance of self-representation between petitioners and respondents is even more stark. Probably the other circumstances, opinions and responses of the residents of Middle City represent those of Utah residents as well.
The cost of legal services is often cited as a major reason that people with need of legal services do not employ lawyers, 3) yet in the Community Needs and Services Study "concerns about cost were a factor in 17% of cases," even though 58% of respondents agreed with the statement that "lawyers are not affordable for people on low incomes." 4) The cost of legal services cannot be ignored as a factor in the number of self-represented parties, but a common perception is that an increasing number of people choose to represent themselves and seek help only as needed.
Given our charge and the high concentration of self-represented parties in select casetypes, we have focused primarily on creating a supply of non-lawyer paraprofessionals qualified to provide specified legal services in specified practice areas. In doing so, we have been guided by the ABA Commission on the Future of Legal Services draft resolution 5) urging "each state's highest court, and those of each territory and tribe, to be guided by the ABA Model Regulatory Objectives to help (1) assess the court's existing regulatory framework and (2) identify and implement regulatory innovations related to legal services beyond the traditional regulation of the legal profession". The commission's regulatory objectives are:
Protection of the public
Advancement of the administration of justice and the rule of law
Access to information about, and advancement of the public's understanding of, the law, legal issues, and the civil and criminal justice systems
Transparency regarding the nature and scope of legal services to be provided, the credentials of those who provide them, and the availability of regulatory protections
Delivery of affordable and accessible legal services
Efficient, competent, and ethical delivery of legal services
Protection of confidential information
Independence of professional judgment
Accessible civil remedies for breach of duties owed and disciplinary sanctions for incompetence, misconduct, and negligence
Diversity and inclusion among legal services providers and freedom from discrimination in the delivery of legal services and in the justice system
We have also included five other strategies to meet the needs of self-represented parties for assistance with their civil justice situations and to improve access for everyone.
We recognize the value of a lawyer representing a client in litigation, or advising a client about options, or counseling a client on a course of action. We recognize the valuable services that lawyers provide to their clients every day, in and out of court. But the data show that, even after years of effort with pro bono and low bono programs, a large number of people do not have a lawyer to help them. The data also show that the demand is focused on the areas where the law intersects everyday life, creating a "civil justice situation." The people facing these situations need correct information and advice. They need assistance. Our purpose is to consider and recommend whether there is an alternative source for that assistance.
Given the time available to us and the need for policy decisions before beginning the arduous work of implementation, this report remains a planning blueprint. If our recommendations are approved, we recommend that the supreme court appoint a steering committee to guide the next steps.
TASK FORCE CHARGE
In May, 2015, the supreme court created this task force to:
examine emerging strategies and programs that authorize individuals to provide specific legal assistance in areas currently restricted to licensed lawyers; and
recommend whether similar programs should be established in Utah.
Specifically, the court asked us to:
examine the Limited Licensed Legal Technician Program in the State of Washington—as well as other, similar programs;
determine the origin, purpose, content, requirements, cost, authorizing entity, administration and evaluation of these programs;
evaluate whether the programs would materially improve access and affordability for select types of legal assistance;
evaluate the balance between increasing access and ensuring consumer protection;
evaluate where the greatest need for legal assistance exists and how these programs might address that need; and
consider issues that would have to be addressed in the implementation, regulation and administration of a program, such as:

role definition;
training/certification requirements;
scope of services;
regulatory authority; and
supervision/quality control/complaint process.
We were ably assisted in this inquiry by Dr. Thomas Clarke, Director of Research and Technology for the National Center for State Courts. At our request, Dr. Clarke and the National Center for State Courts prepared a white paper with analysis and recommendations, which is available at http://www.srln.org/node/555/paper-non-lawyer-legal-assistance-roles-cla...
Our research and materials, including this report, are on the court's website, http://perma.cc/9GCN-2J3R
Footnotes:
1 Accessing Justice in the Contemporary USA: Findings from the Community Needs and Services Study. Rebecca L. Sandefur, American Bar Association, University of Illinois at Urbana-Champaign (2014), https://papers.ssrn.com/sol3/papers.cfm?abstract_id=2478040.
2 Employment, rental housing, owned housing, money, debt, insurance, government benefits, education, relationship breakdown, personal injury, criminal negligence.
3 See, for example, Robert Ambrogi, Washington State moves around UPL, using legal technicians to help close the justice gap, ABA JOURNAL (Jan. 1, 2015, 5:50 AM), Washington state moves around UPL, using legal technicians to help close the justice gap: "[M]ultiple state and federal studies [show] that 80 to 90 percent of low- and moderate-income Americans with legal problems are unable to obtain or afford legal representation. The economics of traditional law practice make it impossible for lawyers to offer their services at prices these people can afford.", http://www.abajournal.com/magazine/article/washington_state_moves.
4 Community Needs and Services Study, Id. at pages 3, 13 and 15.
5  ABA Draft Regulatory Objectives (opens as PDF), http://www.americanbar.org/content/dam/aba/images/office_president/draft_regulatory_objectives.pdf; http://perma.cc/2HWB-9LNY
The full report is available for download: Supreme Court Task Force to Examine Limited Legal Licensing (opens as PDF), digitallibrary.utah.gov/awweb/awarchive?type=file&item=78603.