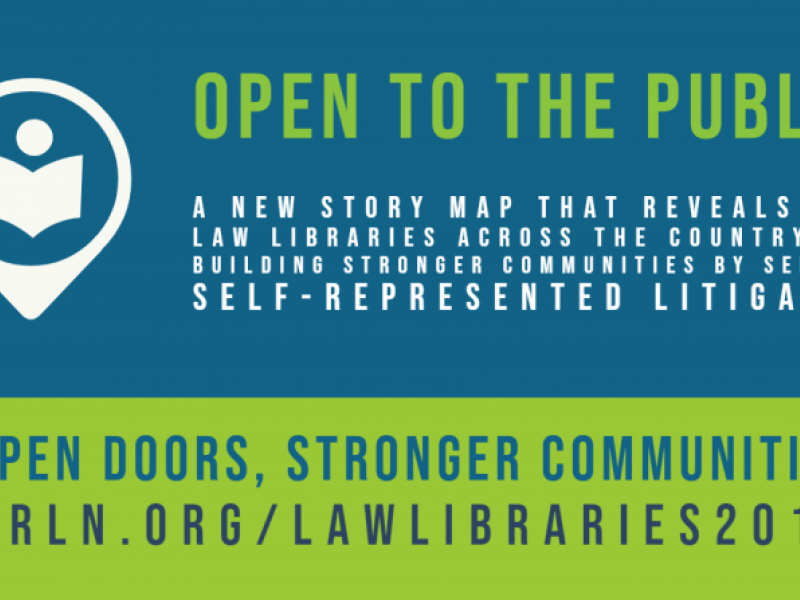 Survey: SRLN Library Working Group National Self-Help in Libraries Survey (SRLN 2019)
The Law Librarians' Working Group of the Self-Represented Litigation Network surveyed law libraries in the summer of 2019 about their services, including self-help programs. Learn more about best practices and full survey results in this story map.
This is an update of the Law Libraries 2013 National Survey.