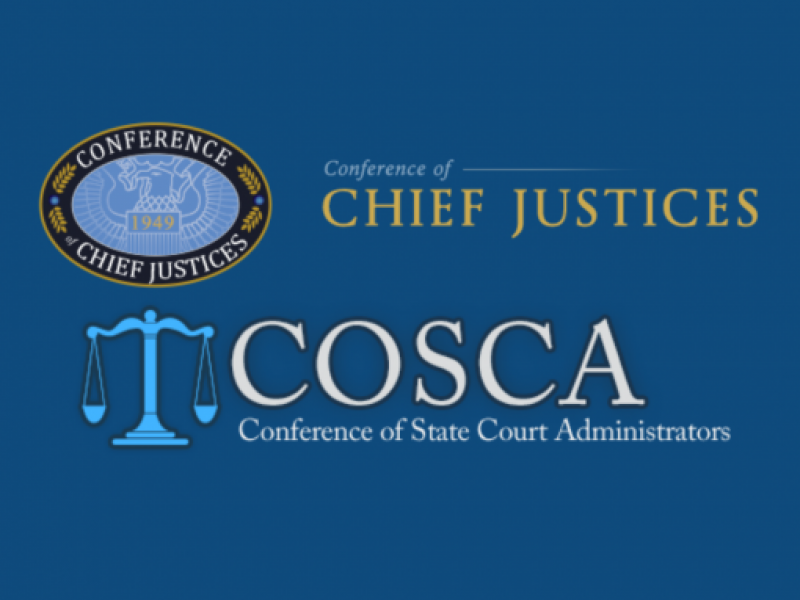 Resource: Guiding Principles for Post-Pandemic Court Technology (CCJ/COSCA 2020)
The Conference of Chief Justices (CCJ) and Conference of State Court Administrators (COSCA) published these Guiding Principles for Post-Pandemic Court Technology on July 16, 2020 with the goal to better guide state courts as they moved services to remote and virtual operations. These principles are intended to help courts embrace online platforms that proved critical to pandemic responses and remote readiness, and to ensure technology solutions are appropriately adopted as they become long-term fixtures in the court system.
Ensure principles of due process, procedural fairness, transparency, and equal access are satisfied when adopting new technologies.
Focus on the user experience.
Prioritize court-user driven technology.
Embrace flexibility and willingness to adapt.
Adopt remote-first (or at least remote-friendly) planning, where practicable, to move court processes forward.
Take an open, data-driven, and transparent approach to implementing and maintaining court processes and supporting technologies.
Read guidance on these principles in the attached document.